We knew from the very first consultation at our home studio in Redondo Beach that we would have the very best time working with this sweet couple!  We could've photographed for hours upon hours, but the Southern California sun only lasted for so long:) It's fun to watch Lauren and David because they just fit together; he makes her laugh and her beautiful smile shows how much they enjoy each other's company. Lauren and David, it was great getting to know you guys and we can't wait to photograph your beautiful wedding at the Saddlerock Ranch next year! Below are a few of our favorite moments captured during our time together. Enjoy!
Lauren: "David and I met back in High School when we both worked at a sub shop called Jersey Mike's. There was an immediate connection between us and I had always wanted a boyfriend with blonde hair and blue eyes, so once I saw him I was immediately head over heels for him. Not to mention he had the best personality and sense of humor out of any guy I'd ever met. We would constantly flirt, tease each other and laugh uncontrollably but there was nothing more to our fling outside of work. Then, at the end of David's senior year he invited me to Disneyland and that was our first official date. We had a blast together and even had our first kiss, but unfortunately we had to part ways since we were both going to college and moving in opposite directions. We briefly stayed in touch throughout college but had our own relationships. David came home for summer break 4 years later and asked me out to get a drink. I insisted on getting dinner and a drink and we mutually agreed! We talked and laughed for hours then decided to go out to a local bar to hang out more since we had many years of catching up to do! As we were leaving, David got in front of my car door and said, "I'm not letting you get into this car without giving me a kiss first." I was SO ecstatic but nervous at the same time. Well, it turned out that our second kiss was actually much better than the first and I drove home screaming the whole way with complete excitement! I knew he was "the one" after that kiss and sharing such a perfect night together. We dated for 2 years, traveled to Europe, Hawaii and all over CA before he proposed on the beach in Ventura at sunset and even had arranged for my best friends to be there, secretly hiding in order to capture the big moment with their cameras. it was the most romantic setting with all of my favorite things, including dinner from Lemonade, Sprinkles cupcakes, flowers, music and wine. I will remember that special day for the rest of my life and can't wait to say "I do" to my best friend and soulmate!"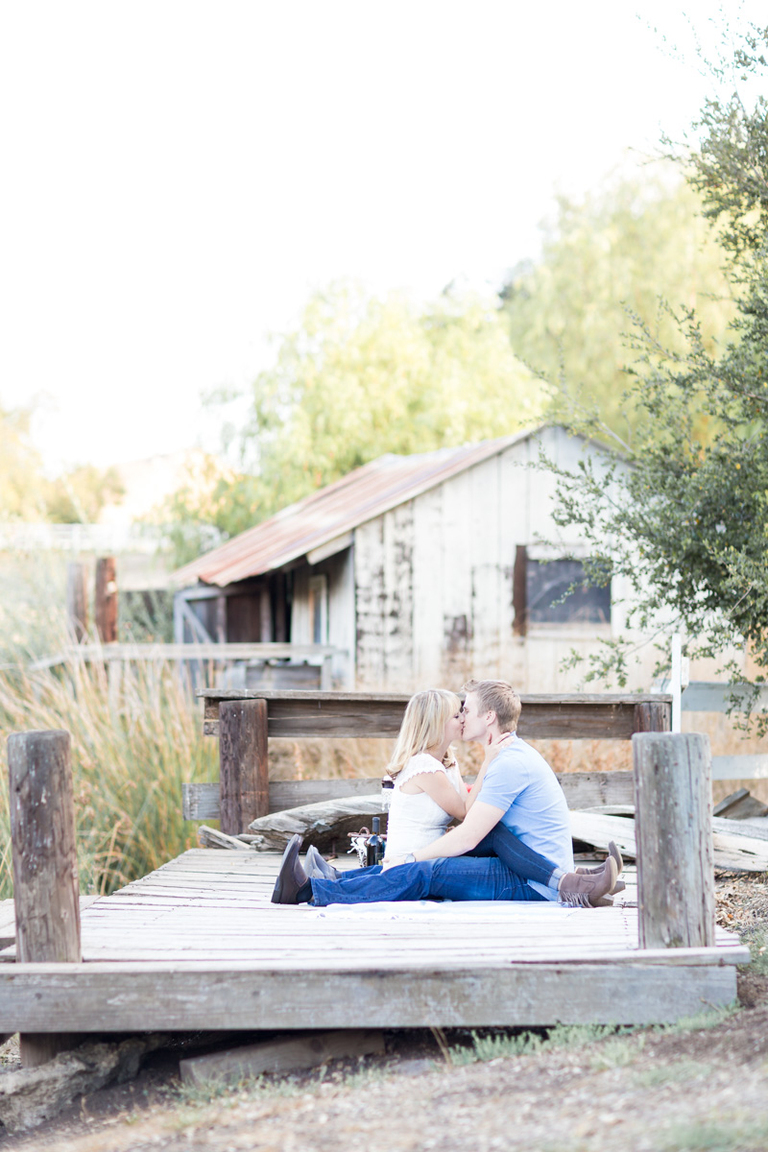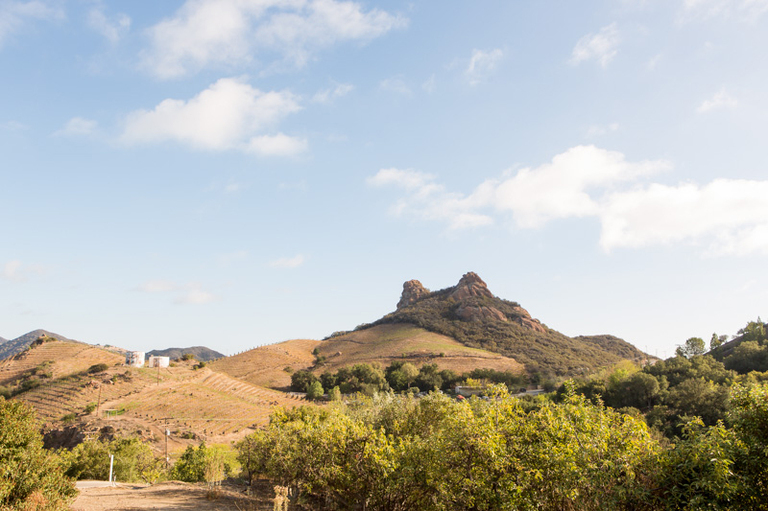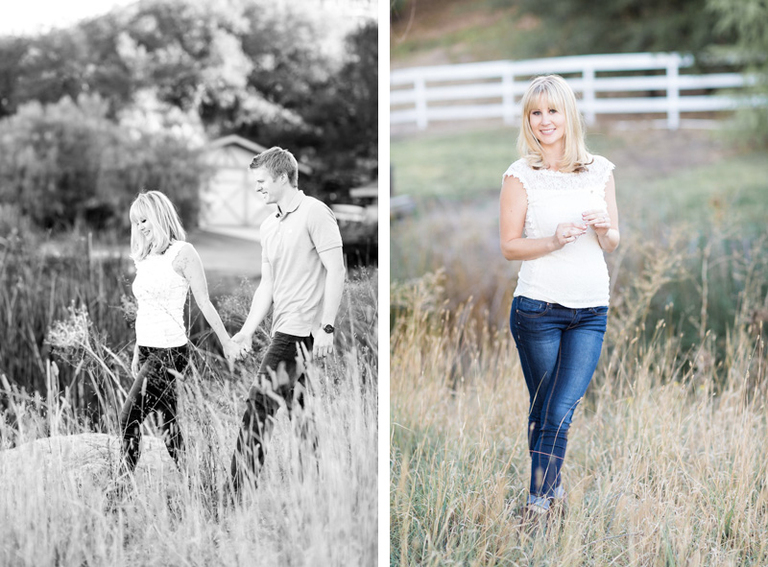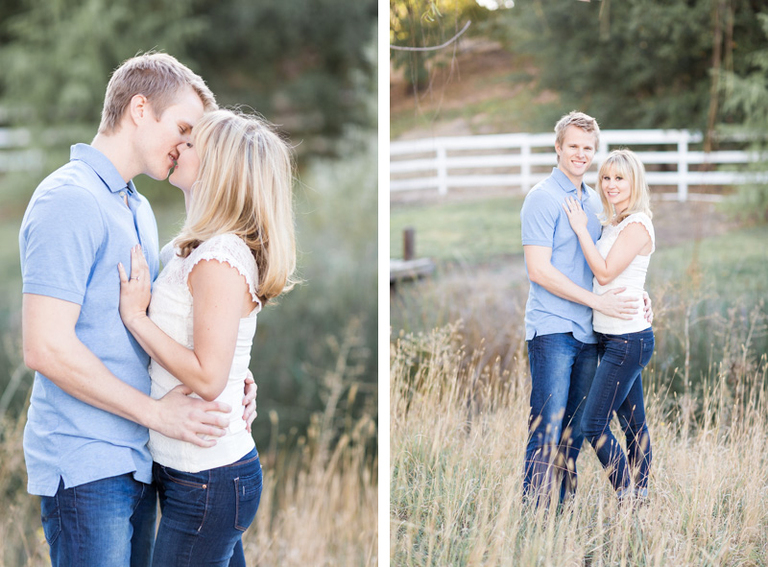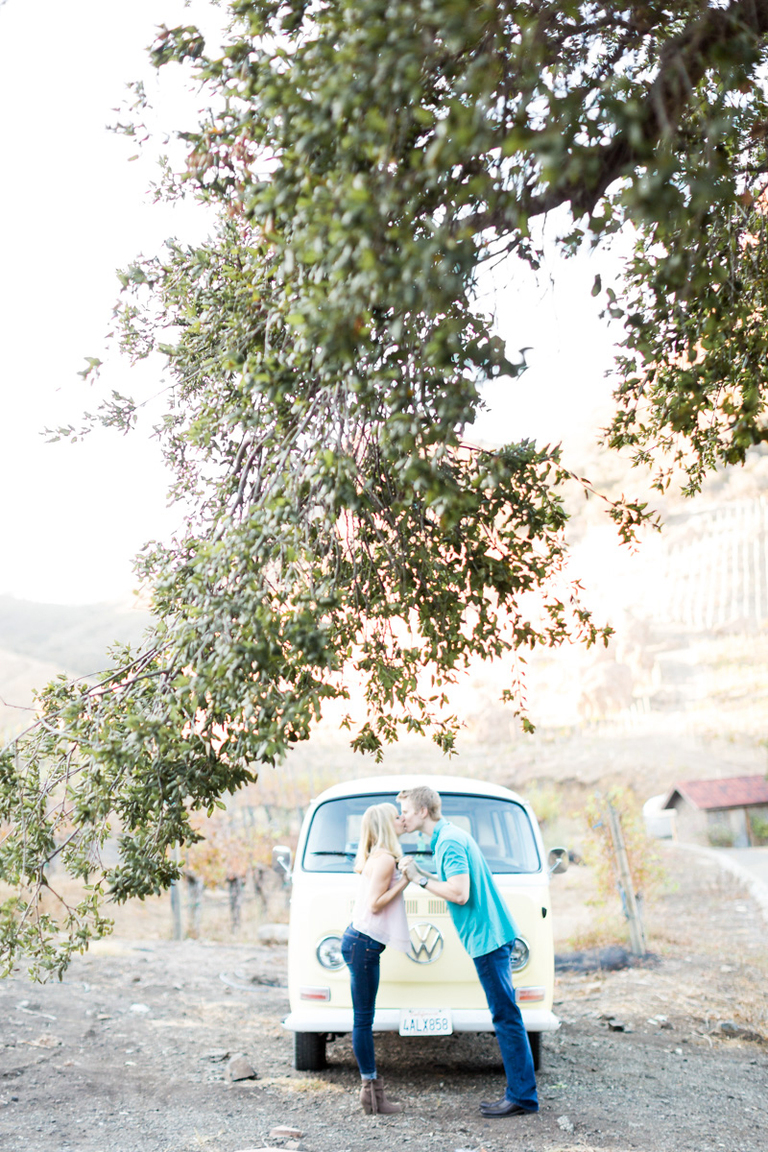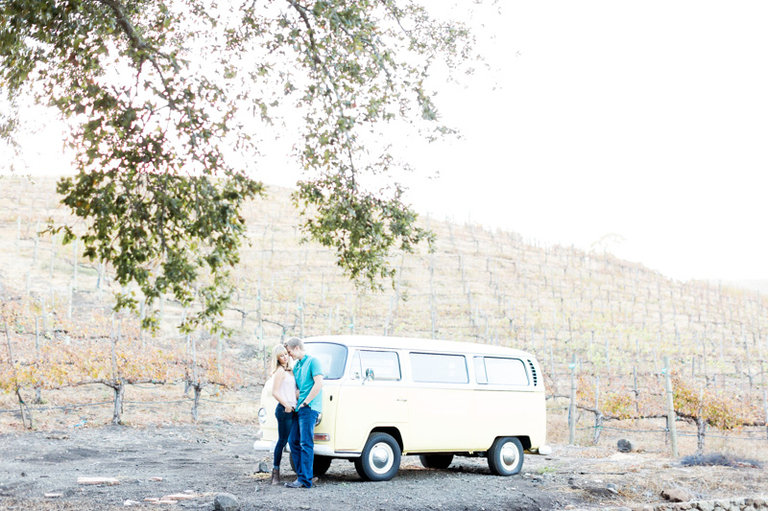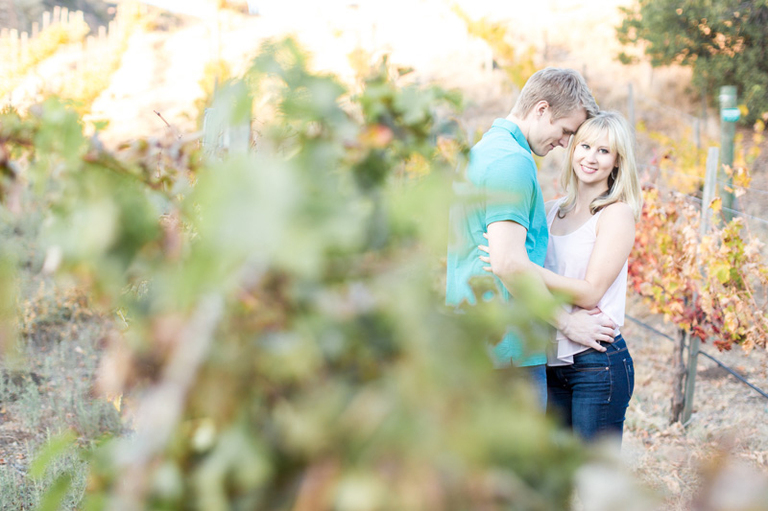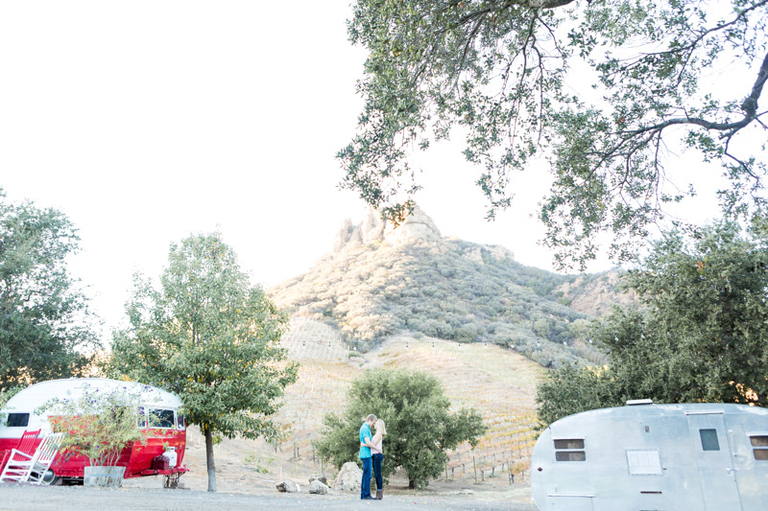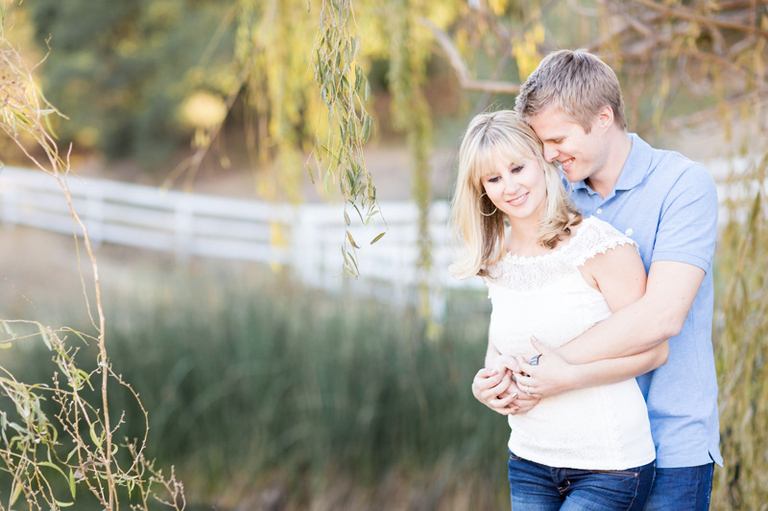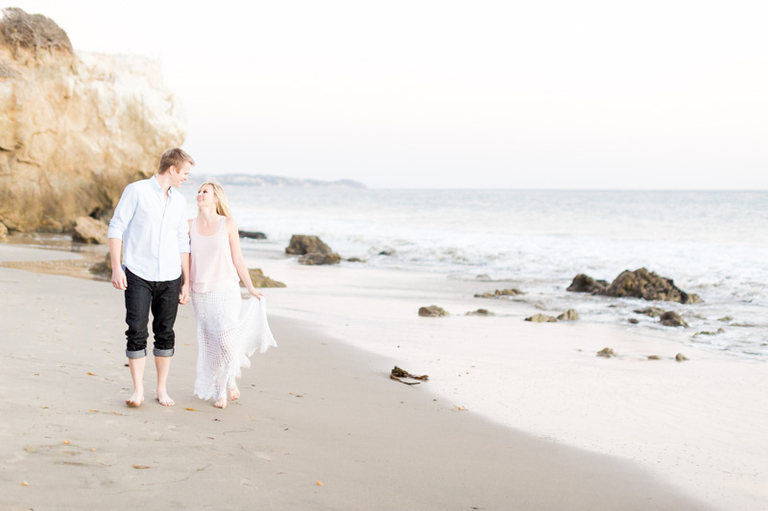 Hair & make-up: All Tressed Up Blowdry & Beauty Bar/ Her Attire: Guess & Blush Boutique/ His attire: J-Crew & Ralph Laren/ Props: Home Goods & Etsy/  Sweets: Sprinkles / Wine: Malibu Family Wines
From the future Bride: For our engagement session, we really wanted a beautiful, unique, fun and romantic setting that would capture who we are as a couple, which is why we chose both Saddlerock Ranch & Vineyards and El Matador State Beach. We love being outdoors, animals and wine so Saddlerock being a 1,000 acre ranch and vineyard was a perfect fit with endless photo opportunities! Also, we got engaged at the beach during sunset, so El Matador was the perfect spot to reminisce that special moment. We enjoyed cupcakes from one of our favorite shops, Sprinkles, while overlooking a beautiful lake surrounded by a meadow. Then we stopped at Camp Cabernet, a vintage trailer park that has an old taxi cab and the VW van from Little Miss Sunshine, which was a lot of fun! Finally, we had to take some pictures with the zebra family, Pumba, Rafiki and Timon, who are the sweetest and most beautiful animals, not to mention photogenic! We quickly rushed to the beach just before sunset and had an absolute blast! The lighting was amazing and John and Marlene were able to capture the most special, romantic and playful moments between us, all while making us laugh, feel comfortable and never wanting it to end! The entire day together was so incredible and we cannot thank Koman Photography enough for encouraging us to be ourselves in front of the camera, being so easy and fun to work with and most importantly for their very talented and beautiful work!
Comments