John and I recently had the great pleasure of being invited to New York to photograph an engagement session for one of the sweetest couples we've ever met. To say we had an AMAZING time with these two would be a BIG understatement! We got to capture their love in so many beautiful spots around one of the most beautiful cities in the world during one of its most magical seasons-Spring. Thank you Joohee and Pablo for choosing us as your wedding photographers! We can't wait to photograph your beautiful wedding in just a few months!:)
From Joohee: Pablo and I always had so many mutual friends and chances to meet. Yet for years we never crossed paths or even heard of each other. A friend of mine (one of my maids of honor) was dating a friend of Pablo's (his best man), and eventually it was through them that we would meet. It took so long for us to get together, but once that happened, everything went into speed mode and we constantly found ourselves excited for the next step in our relationship. Pablo was so excited that he proposed to me one day before he actually picked up the ring! He originally wanted to propose to me when we'd be in Paris the following week, but forwent his plans when I suddenly had a bad night. In efforts to make me feel better and protect me, Pablo popped the big question ringless, but full of love and heart.
We love the romantic and bright quality of Koman Photography and knew instantly that we needed to bring the LA duo to NYC. Our photographers really listened to everything we wanted, and even made a stop by our apartment to take pictures with our yorkie, Kimchi! We knew we 'd be happy with our choice in photographer, but after they devoted an entire day for an engagement session all over the city, and willingly suggested we all wake up a 4am the next morning for a few more photos, Pablo and I were mind blown by their dedication. We are getting married this September at 501 Union in Brooklyn, NY and after seeing how passionate they are about what they do, we are thrilled to see what our amazing photographers, Marlene and John, will be able to capture for us with their lenses, on our wedding day.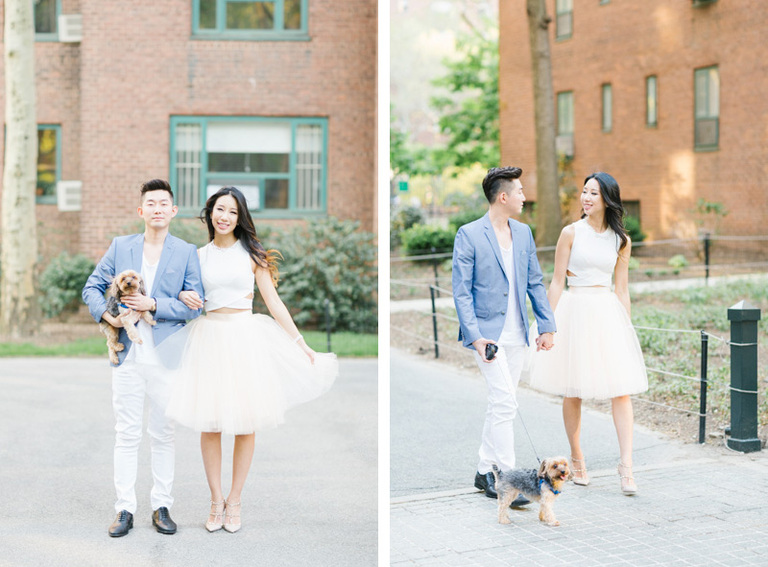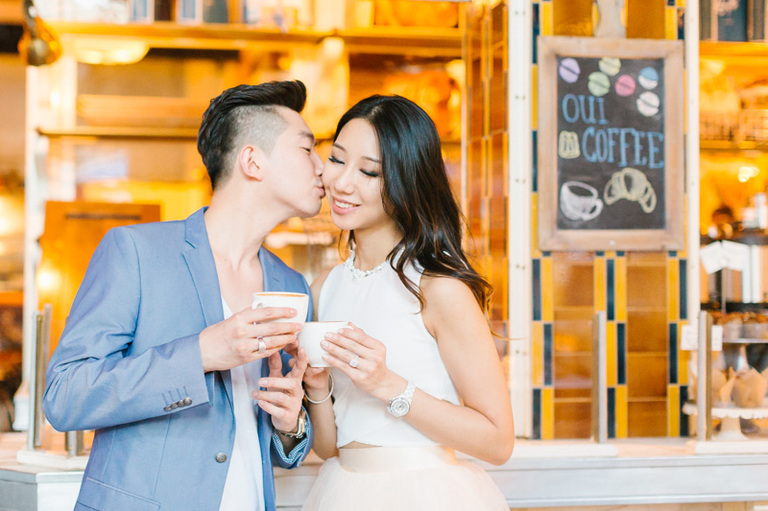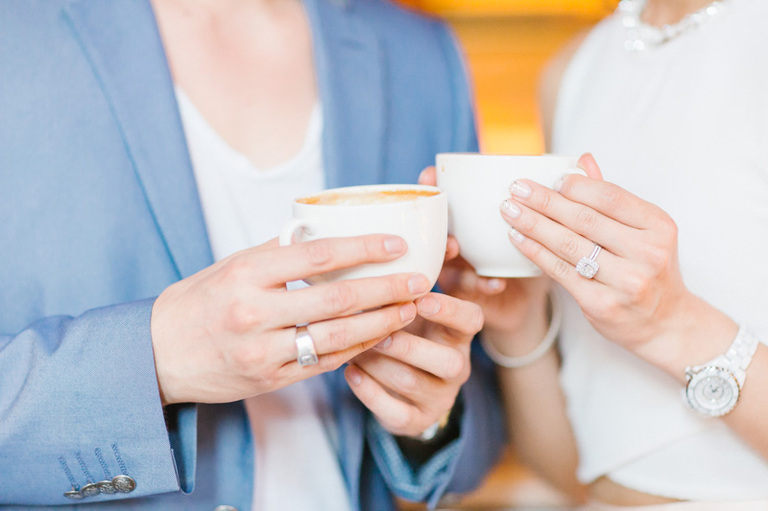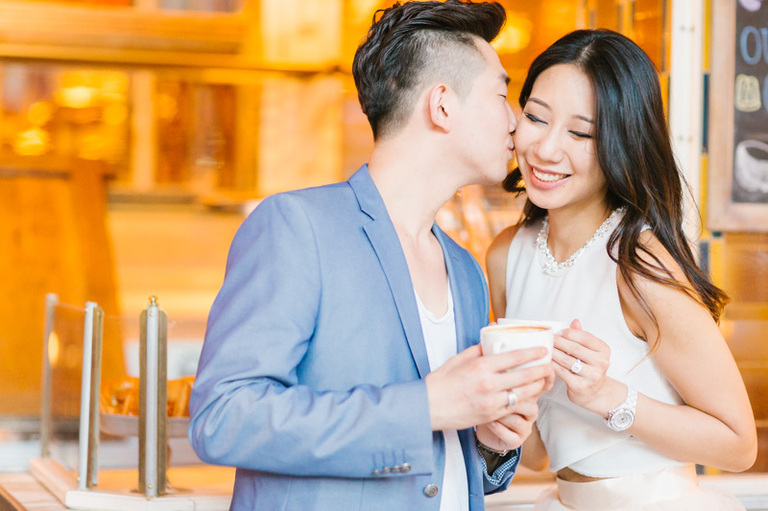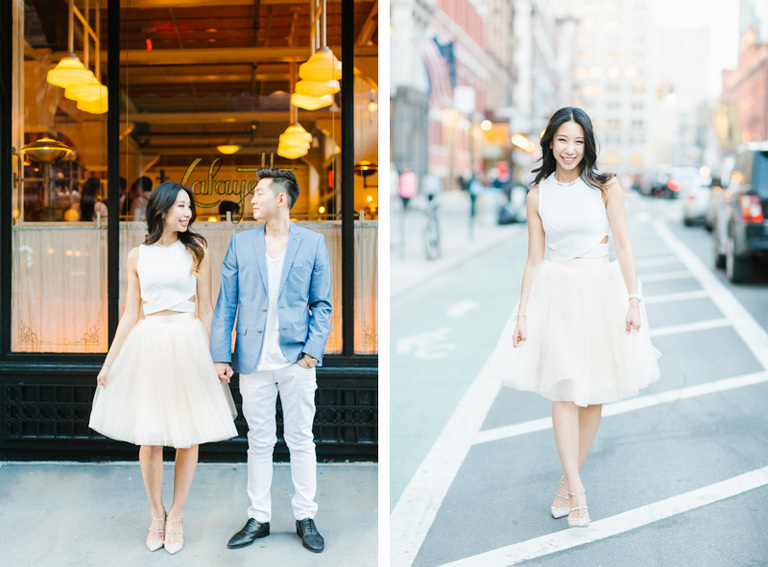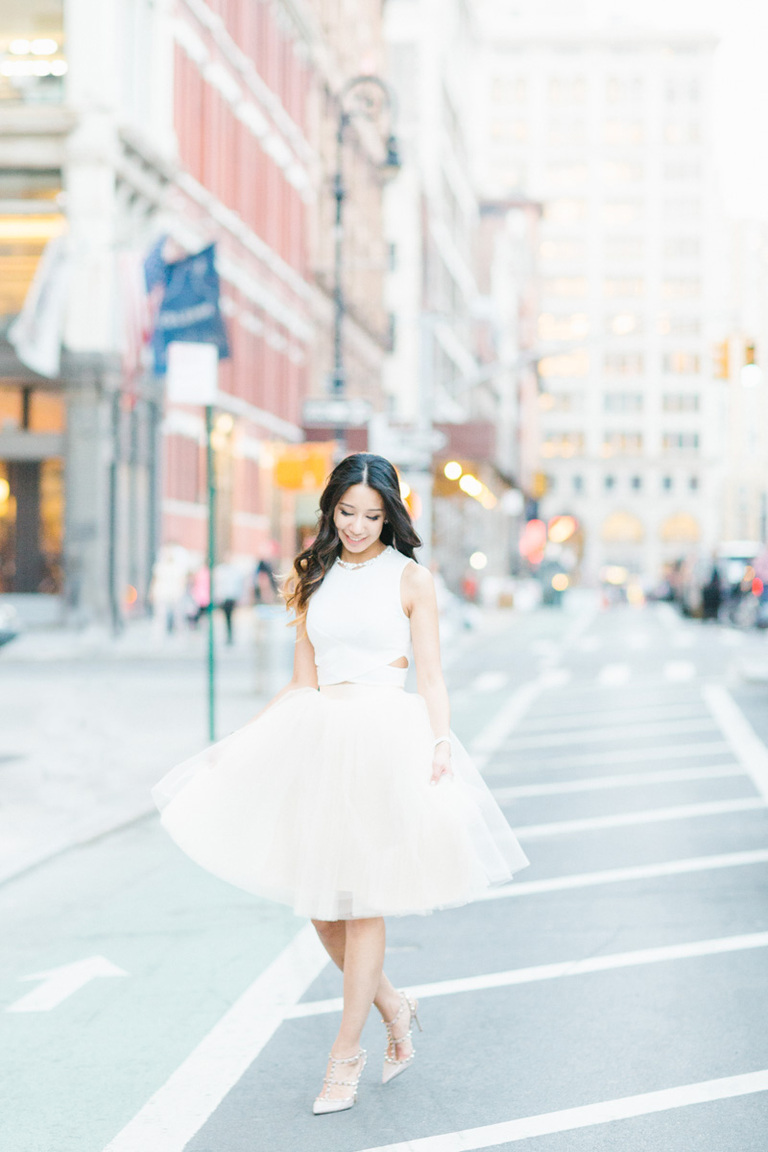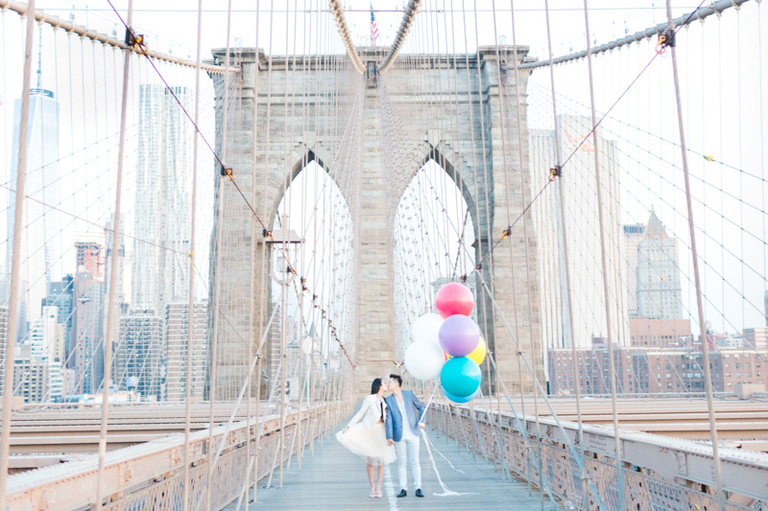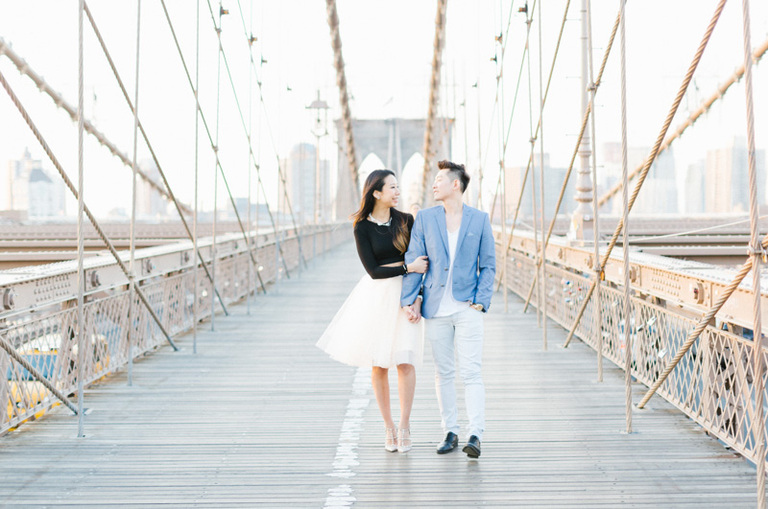 Vendors:
Hair: Renee Lee | Hair Stylist: Kim Sun Young NYC | Her Attire: Joe's Jeans; BB Dakota; The Fifth Label; Tulle Skirt: Space 46 | Her Shoes: Valentino | Her Accessories: Hermes; Chanel; David Yurman; Zara | His Attire and Shoes: Zara | His Accessories: Rolex |
Comments